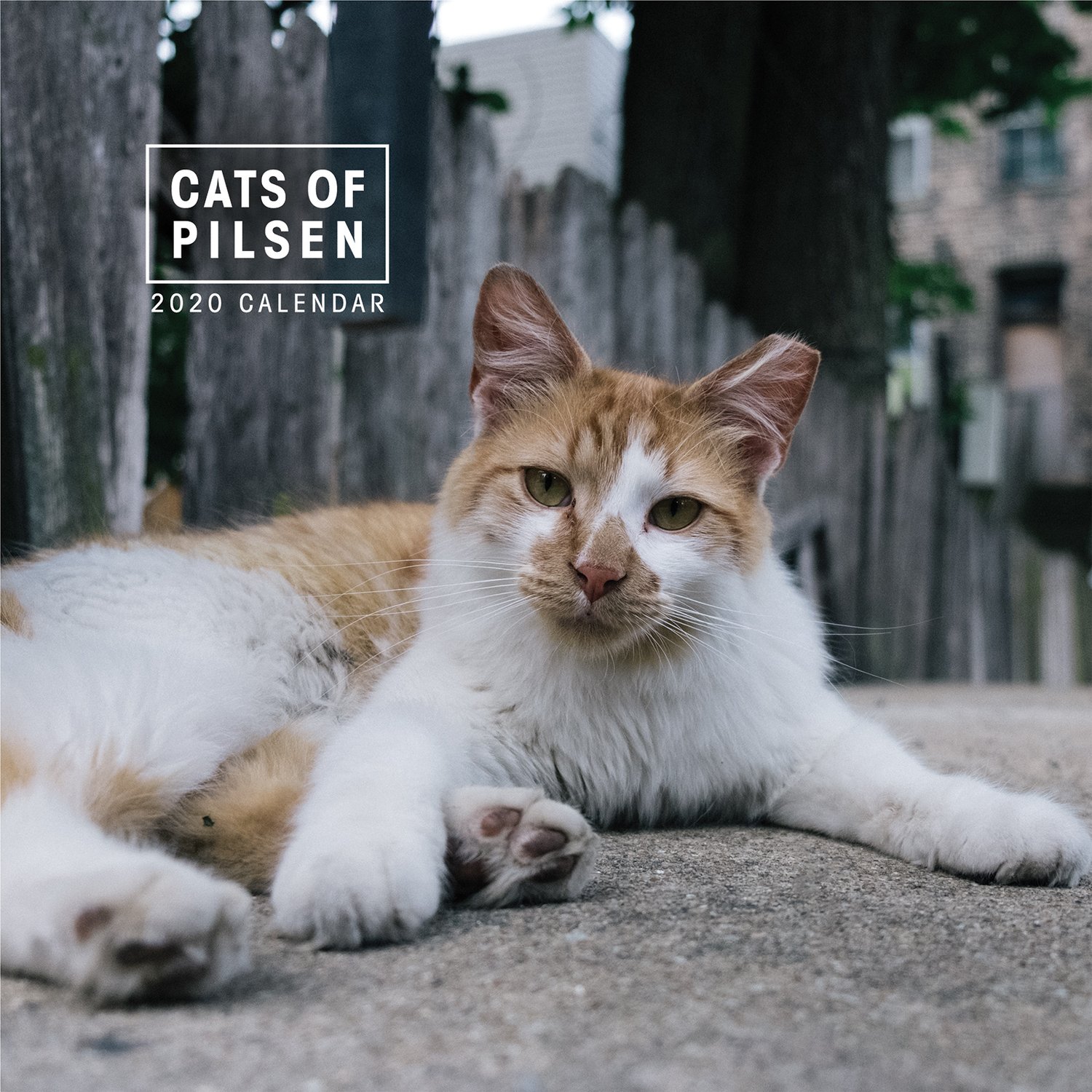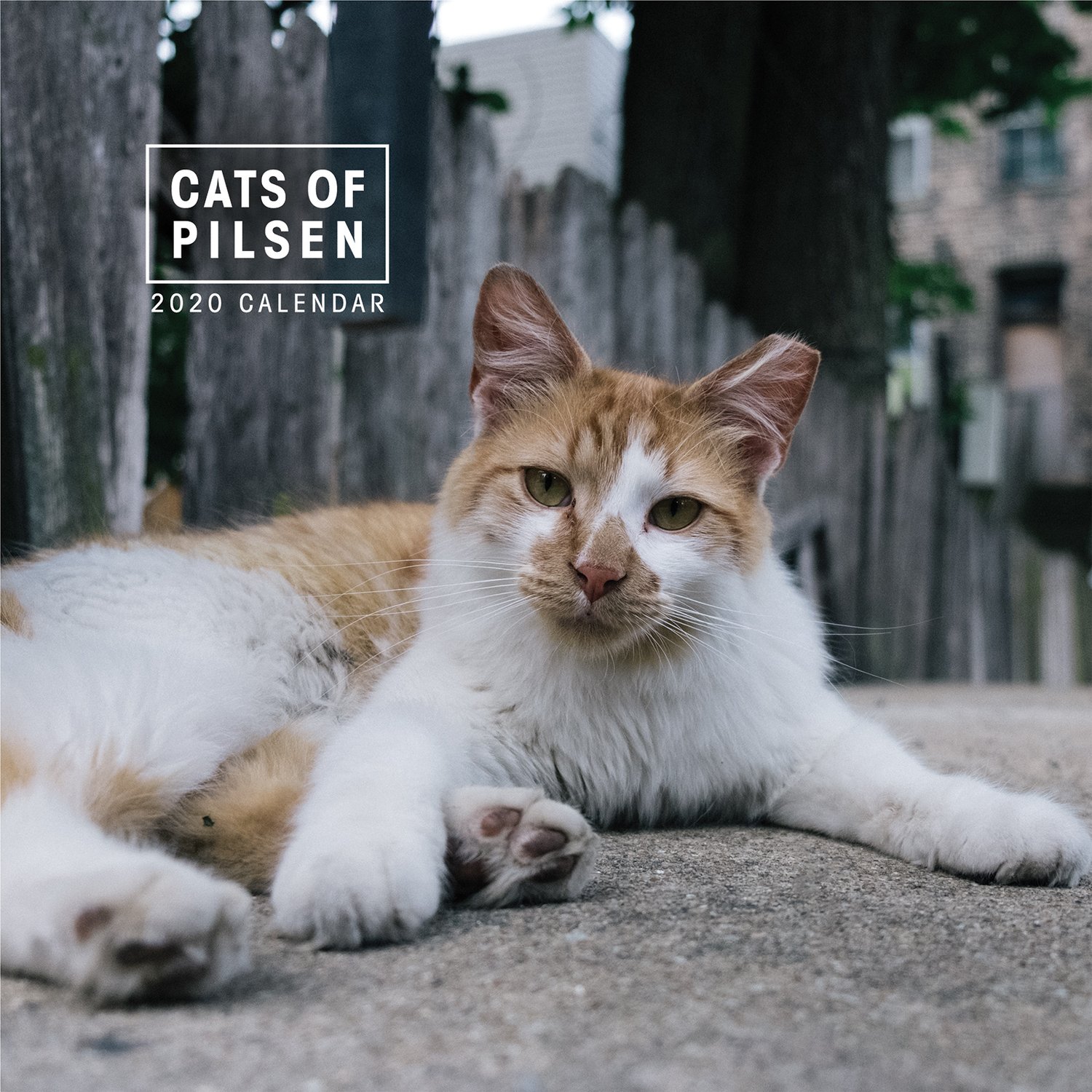 Cats of Pilsen 2020 Wall Calendar
$18.00 / Sold Out
• 12-month wall calendar
• 9" x 9" (9" x 18" open)
• Sadle stitch binding
• Glossy paper stock
• Full-color images
Cats of Pilsen documents the many felines that roam the streets of Chicago's Pilsen
neighborhood. In effort to improve the lives of stray and feral cats in their community, they practice and promote TNR (Trap-Neuter-Return). The humans behind Cats of Pilsen hope that their volunteer work continues to spread awareness and advocacy for the community cat population on Chicago's South Side. Proceeds from this calendar support cat rescue and TNR efforts.
*Some names may have been changed to protect the identity of the cats.